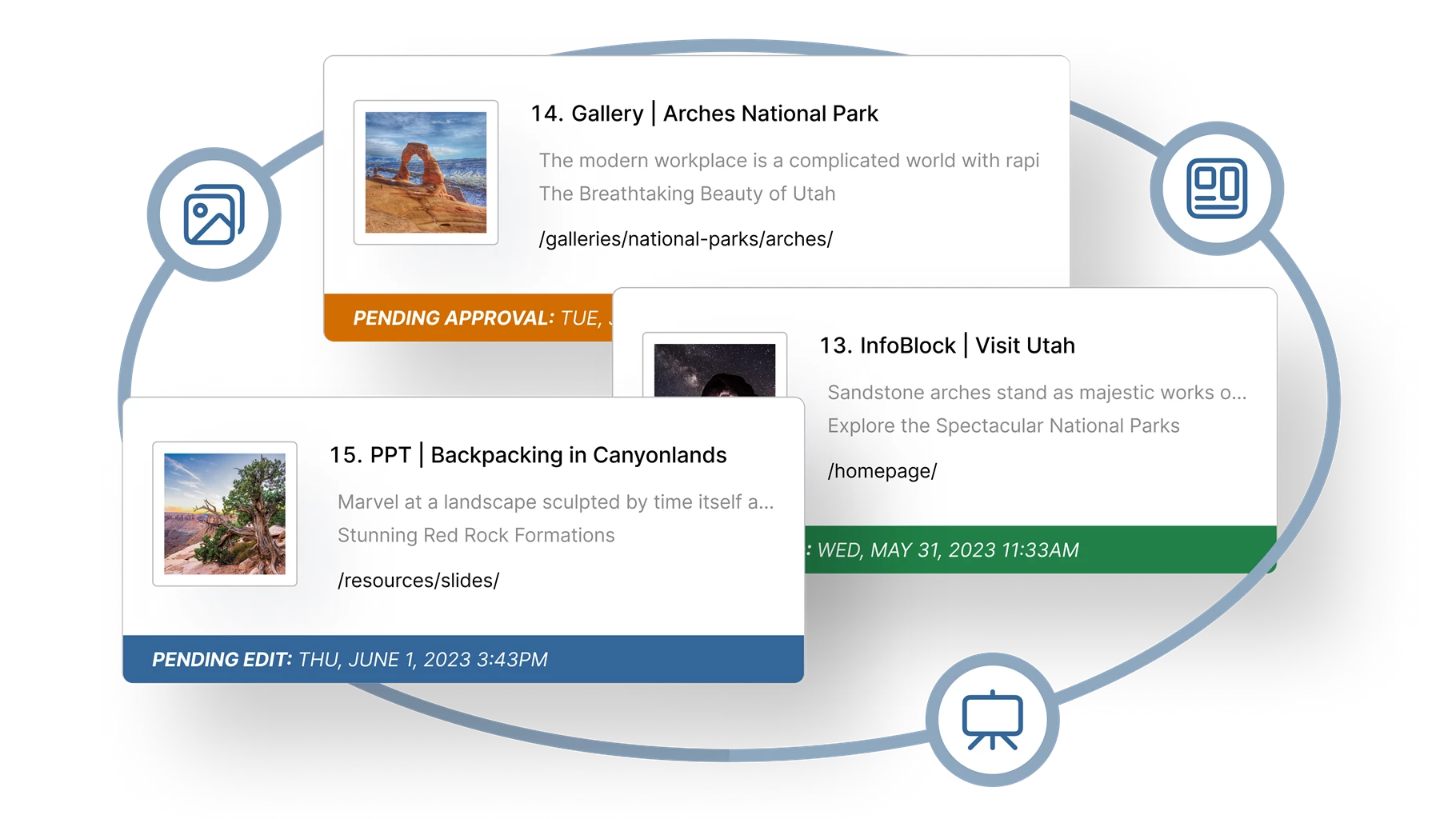 Why Choose KNVEY Sites?
As a business leader, you understand the critical role content plays in attracting, engaging, and converting customers. That's why you need a content management system that not only simplifies the process but also amplifies your business's growth potential. And that's why you need KNVEY Sites- the Smart CMS.
Can Content Management Be This Easy?
Imagine the time and resources you'll save with KNVEY Sites by streamlining your content workflow. No longer will you be dependent on external developers or face technical roadblocks. With KNVEY Sites, you and your team can effortlessly create, curate, and publish compelling content that aligns with your brand's vision and resonates with your users.
Next-Gen Content Management
What Makes KNVEY Sites CMS Better Than the Rest?
Let's talk content modeling, and how KNVEY Sites does it differently. With KNVEY Sites, web pages are crafted using versatile building blocks like info-blocks, features, galleries, collections, and notes. These components are organized in centralized forms tailored to your content type, be it articles, services, or products. Best of all, every content management form follows a consistent structure and user-friendly interface, eliminating the need for the dreaded learning curve.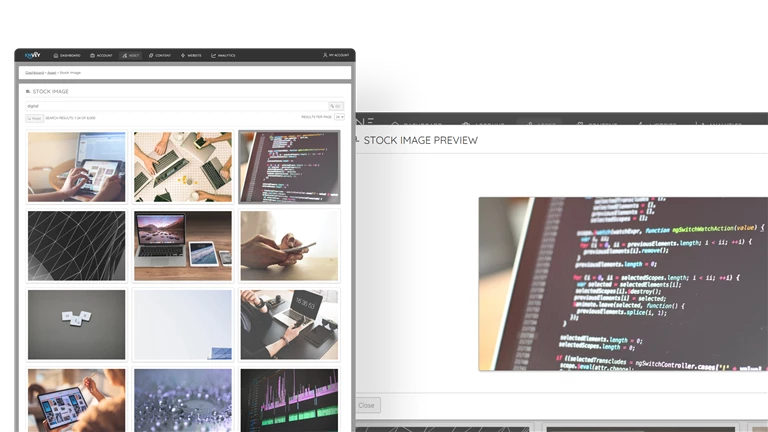 Intuitive Content Creation
Easily create and manage website content with a user-friendly interface and no coding required. Our AI-powered features and seamless integration with stock assets make it a breeze to create engaging and impactful content. Update your website in real time, test changes on a QA version of your digital experience, and fine-tune your site.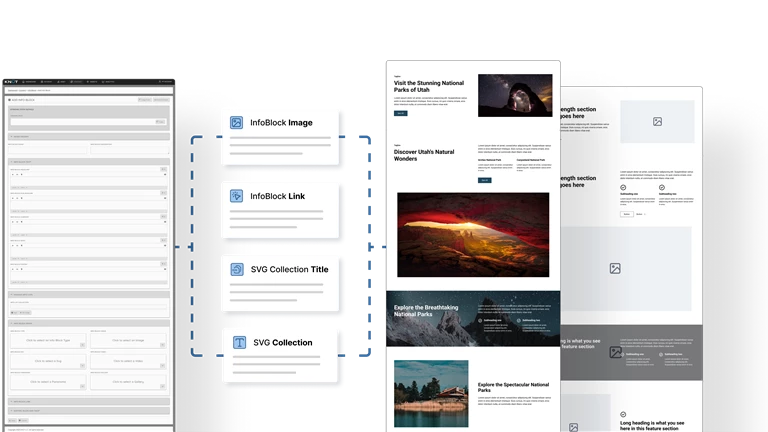 Flexible Content Modeling
Build web pages using customizable components like info-blocks, features, galleries, collections, or notes. Create dynamic list pages that automatically update as you add new content to your site, ensuring a seamless and engaging user experience.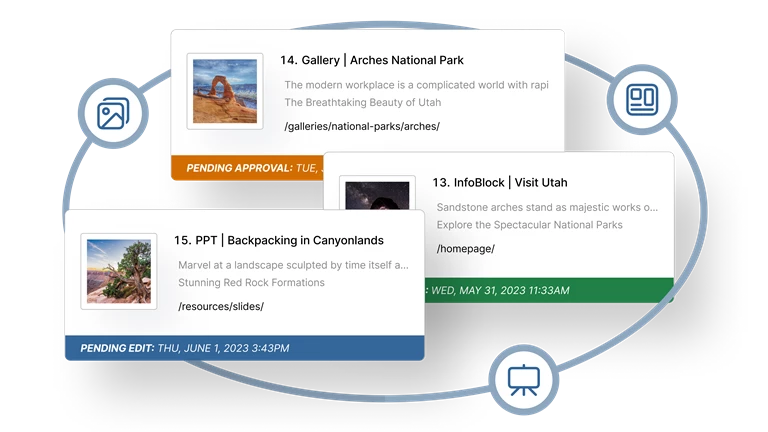 Centralized Forms
Collect your content components in one place, promoting consistency and simplicity across your website. Organize your scattered content with this centralized hub that simplifies your content management tasks.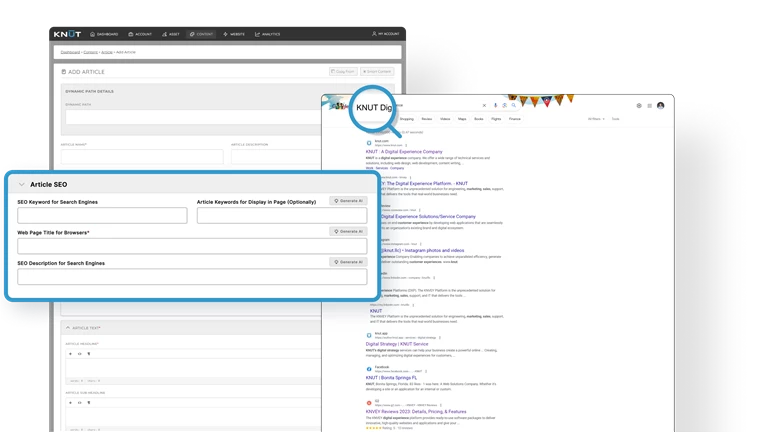 SEO Optimization
Enhance every piece of content with targeted SEO meta data and tags, ensuring that your website ranks higher in search engine results. With the ability to optimize titles, descriptions, keywords, and more, you can attract more organic traffic and reach your target audience effectively.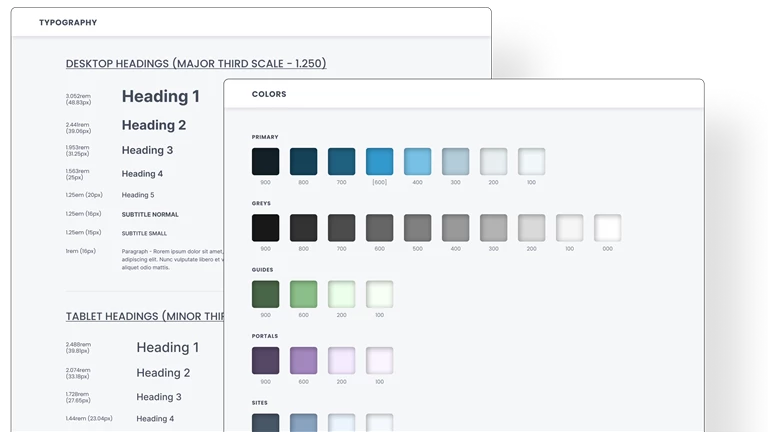 Global Code Management
The Global CSS and JavaScript Editors allow you to make changes to your site's styling and functionality in one centralized location. By applying global CSS styles and JavaScript functions, you maintain brand consistency, design coherence, and a seamless user experience throughout the entire site.
Streamline Workflows, Amplify Collaboration
Discover the Power of KNVEY Sites CMS

By being able to create and manage website content without relying on technical expertise, you can save time and resources that would otherwise be spent on outsourcing or waiting for technical support.
From your website to mobile apps, social media platforms, and more, KNVEY Sites enables you to effortlessly create, publish, and maintain consistent and captivating content across multiple channels. Embrace a unified approach to content management, streamline your workflow, and deliver a seamless customer experience across all touchpoints.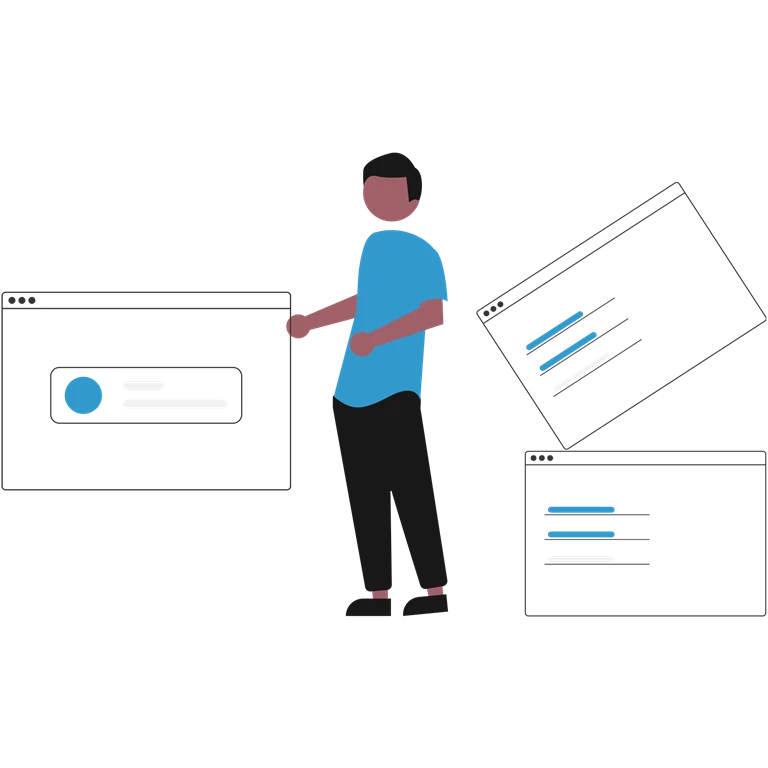 Go Omnichannel, or Go Home
Maximize your content reach and engagement with KNVEY Sites' powerful omnichannel content management capabilities.