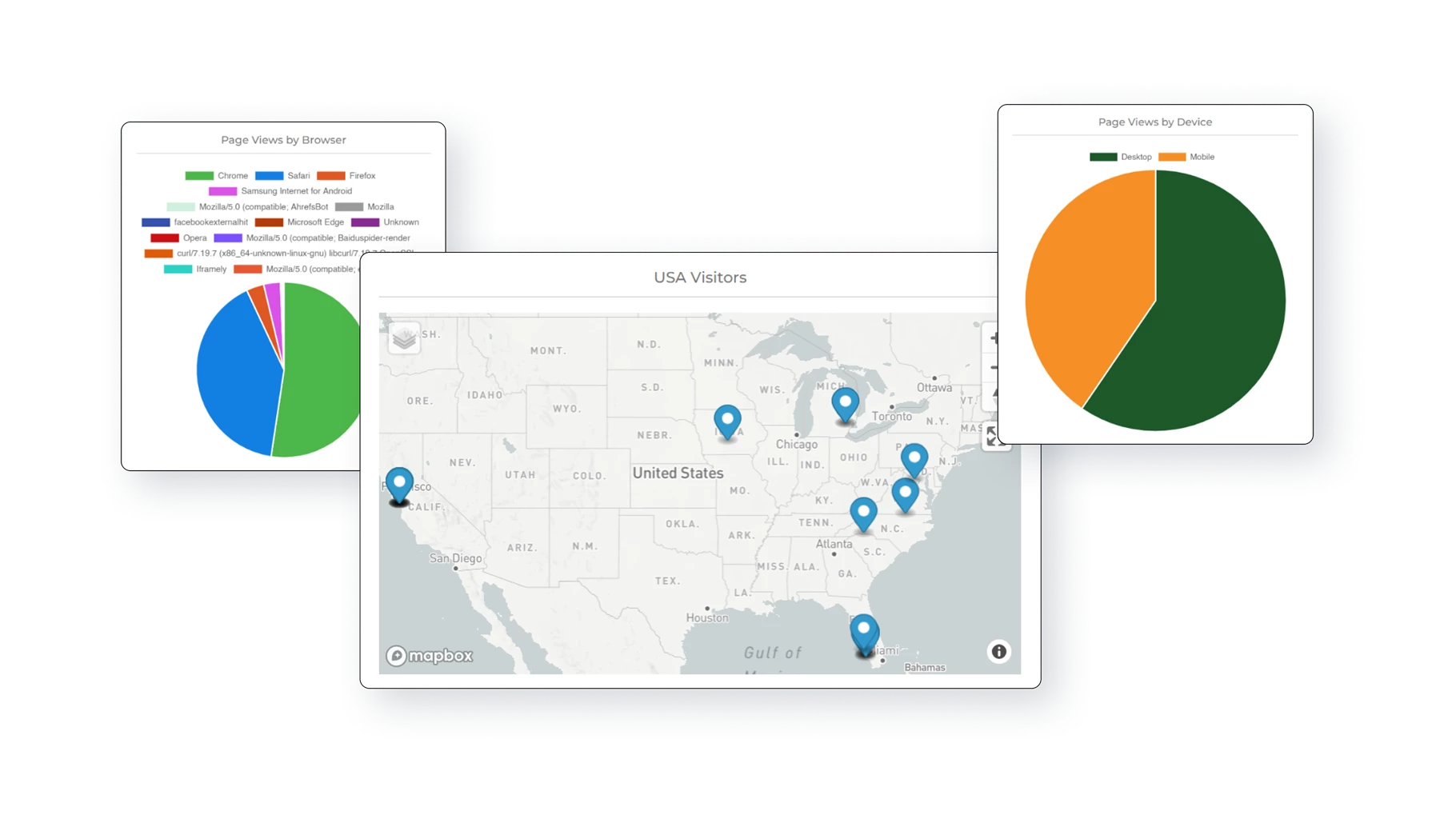 KNVEY Portals Features & Benefits
With KNVEY Portals, you have the tools to connect people, data, and ideas in ways you've never imagined. Craft any immersive portal your team dreams up and watch your business drive meaningful interactions with your users like never before.
Personalized Content Discovery Experiences at Your Fingertips
Designed to meet the diverse needs of all your departments, this powerful web app builder empowers you to create customized portals for your teams, partners, and customers. From seamless collaboration and streamlined digital asset management to immersive user experiences and advanced analytics, KNVEY Portals revolutionizes the way you engage and connect with your users.
Key Capabilities
See the Range of Features in KNVEY Portals
From seamless content management and media integration to advanced file management and powerful geodata capabilities, KNVEY Portals provides the tools you need to deliver personalized and immersive digital experiences. Explore the impressive features below and see how KNVEY Portals can transform the way you engage with your users.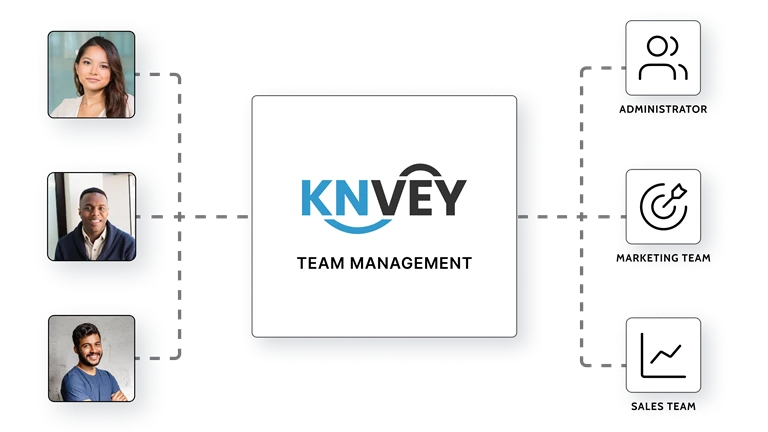 Team Management
Assign specific roles, groups, and permissions to team members, ensuring that each person has the appropriate level of access and responsibility. With centralized user management, you can easily add, remove, or modify user accounts as your team evolves.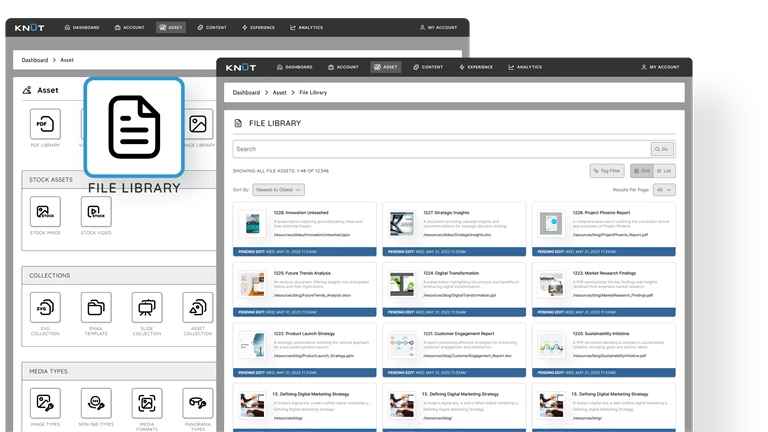 File Asset Library
The File Asset library allows you to upload and store truly any type of files. Once uploaded, you can easily organize and categorize your files using descriptions, tags, and metadata. This enables you to add meaningful data to your assets, making them easily searchable and accessible.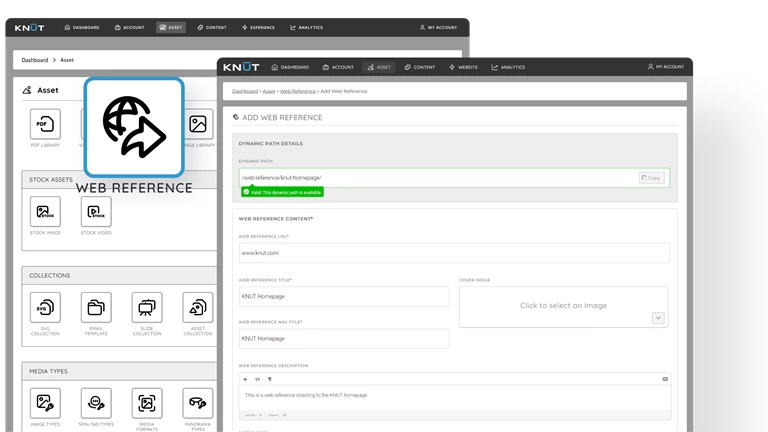 Web Reference Library
KNVEY Portals goes beyond traditional file management by allowing you to manage URLs as if they are files. This means you can treat web references, such as links to external websites or online resources, as assets within your library. You can add descriptions, tags, and other metadata to these web references, making them just as organized and searchable as your other files.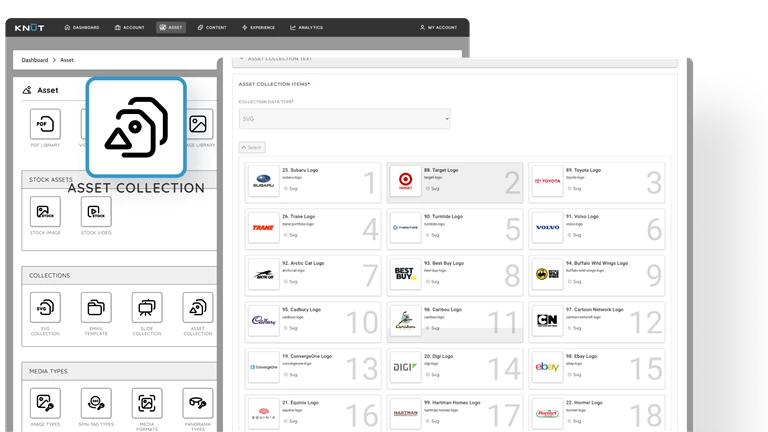 Asset and Content Collections
KNVEY Portals allows you to create collections of assets or content, such as images, videos, documents, articles, and more. These collections act as organized sets of related items that can be easily managed and served out to your digital interfaces.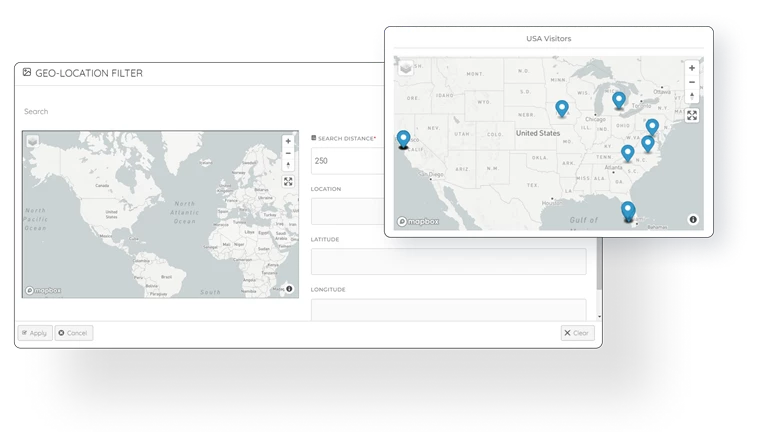 Geodata
By leveraging the geomapping and geodata features of KNVEY Portals, you can create interactive and location-aware web applications that enrich the user experience and provide valuable geospatial insights. Whether it's showcasing store locations or presenting geographically relevant information, KNVEY Portals equips you with the tools to leverage the power of geolocation and geodata in your digital experiences.
Easy Digital Asset Management
A Brief Look at What KNVEY Portals Can Do

KNVEY Portals simplifies asset management by providing centralized storage, efficient search capabilities, collaboration features, brand consistency, security measures, and valuable analytics.
KNVEY Portals provides analytics and reporting features to measure the performance and impact of content assets. Marketers can track metrics such as views, downloads, engagement, and conversions to gain insights and optimize content strategy.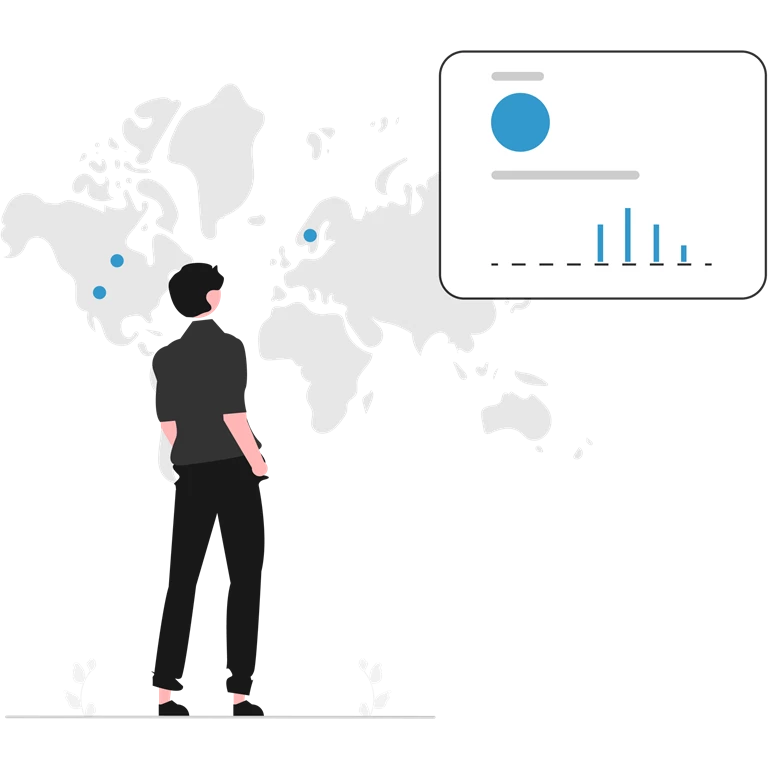 Content Performance Analytics
See how your content performs in a controlled Portal environment to easily refine your content strategy.