A Cutting-Edge Media Experience
Subaru takes customer experience to the next level with KNVEY, delivering organized, efficient, and eye-catching media to customers across the world.
Ready to make media management a highlight of your digital strategy?
Subaru of America needed an efficient way to manage and display its massive library of images and videos on its website. The solution? KNVEY, the digital experience platform that was able to meet the needs of the enterprise. Now, Subaru of America can quickly and easily manage, share, and display tens of thousands of assets in a centralized system. With KNVEY, Subaru provides an unparalleled level of engaging content and delivers a cutting-edge and reliable digital experience.
Subaru Needed a Brand Showcasing Digital Media Management Strategy
How KNUT helped Subaru create one of the highest-performing automotive websites in the industry.
Skyrocketing the Subaru Brand with Media & Gallery Management
The Subaru of America website and digital strategy that maximizes the reach of Subaru's media to audiences around the world.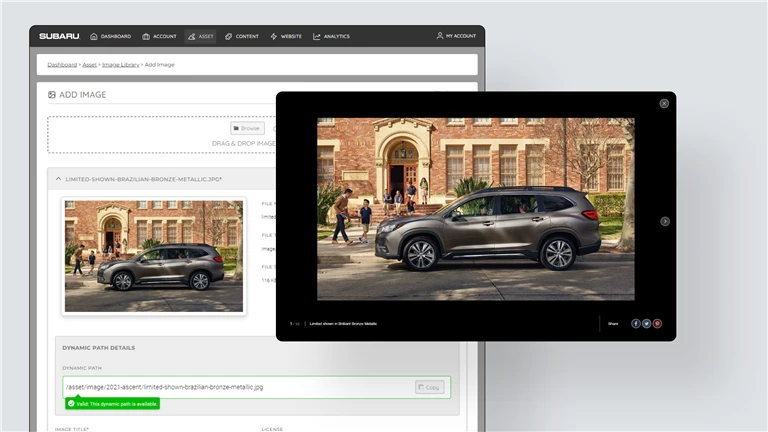 Streamlined Access to Digital Assets
With the KNVEY platform, Subaru has streamlined access to digital assets across websites and systems. This enables Subaru to easily access all of its digital assets from one central hub and update information promptly, regardless of where it's located. Subaru can maintain the accuracy and integrity of its digital assets and decrease the amount of time it takes to locate data.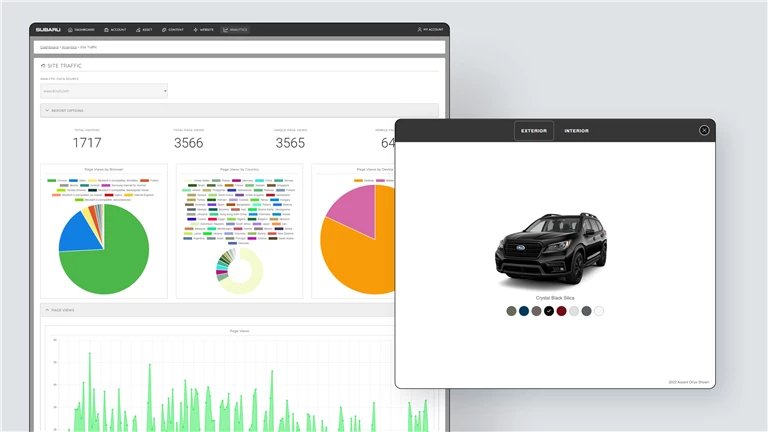 Manage & Track Asset Performance
Subaru has an enhanced ability to manage and track assets use and performance. This enables Subaru to prioritize its content more effectively and to identify which assets are providing the best value. As a result, they can minimize redundancy and ensure the highest ROI of their assets.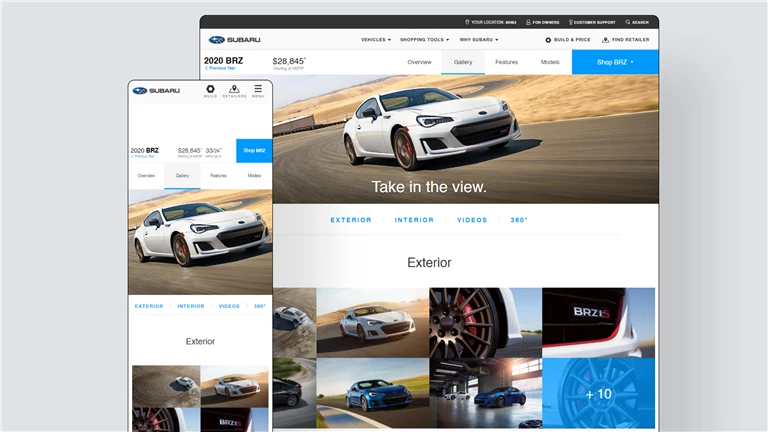 Scalable, Centralized, and Flexible Media Management
Subaru of America has been leveraging the KNVEY platform to manage its new media and galleries over the years, and it has grown with them. KNVEY allows the Subaru of America team to have access to all of their media from one convenient location. The platform makes it easy for the team to find and organize all their media, providing a single source of truth for their business needs.
With the KNVEY platform, the Subaru team has created a new gallery every single day for over ten years. This consistency helped build the media-centric brand that is loved around the world today.
Looking for Consistent and Scalable Media Management?
Subaru knows the importance of quality and longevity. That's why they chose the KNVEY platform, their media management solution for over a decade.