A Lead Generating Marketing Website
Hartman Homes and KNUT partnered to create a marketing website, showcasing the luxury homes that Hartman Homes has built and providing customers with an enhanced look at the beautiful neighborhoods they build in.
Looking for a website that demonstrates your product value and generates leads?
Hartman Homes faced a unique challenge - their online presence didn't align with the caliber of their luxury homes. The existing website lacked the visual allure and user-friendly experience that would effectively showcase their exquisite craftsmanship. The KNUT team embarked on a comprehensive website transformation that would capture the essence of their exceptional creations and captivate luxury home buyers.
Hartman Homes Needed Upgraded Website to Target Luxury Home Buyers
The Journey into Luxury
Hartman Homes' Site Transformation Sets the Bar for Industry
From the very first glimpse, the Hartman Homes site transports visitors into a world of luxury, sophistication, and limitless possibilities. Striking visuals, immersive galleries, and seamless navigation guides users through an compelling digital journey, showcasing the beauty and attention to detail present in every Hartman Homes creation.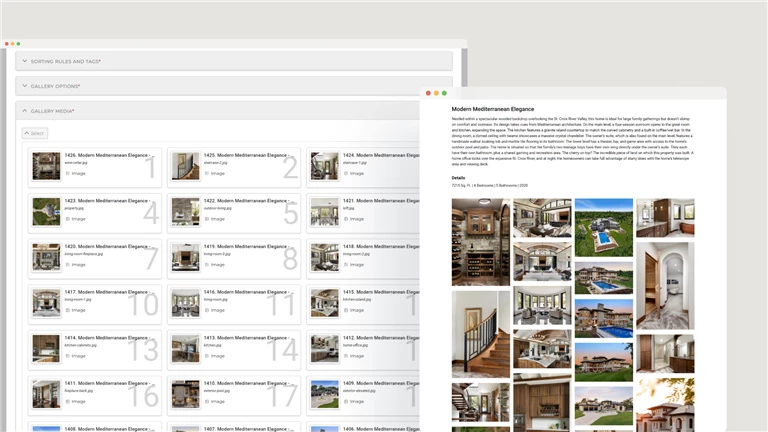 Simple Gallery Management
With just a few clicks, the Hartman Homes team can create stunning image galleries—all without having to touch a line of code. It's an effortless way to showcase their luxury homes and give customers an insight into their exceptional service.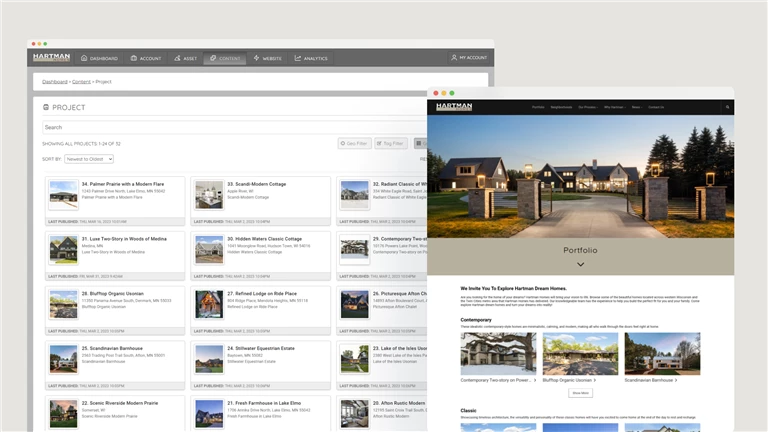 Project & Portfolio Management
Hartman Homes centralized all their home project information with KNVEY Sites. By utilizing a simple and intuitive form, the team can easily update and maintain SEO-friendly project records, ensuring that the latest information is instantly reflected across the company's entire digital landscape.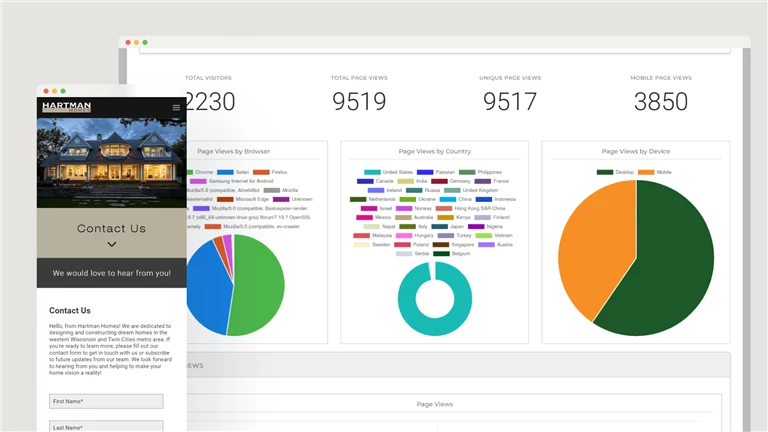 Analytics & Reporting
Hartman Homes found an invaluable asset in KNVEY Analytics. This innovative feature-set includes real-time analytics, custom reporting, and detailed event and page view reporting, giving Hartman Homes the ability to track user activity such as location, IP address, device, browser, referrer, time spent on page and more. Get the insights you need to take your business to the next level - with KNVEY Analytics.
Using KNVEY Sites on our website has vastly improved our lead capture rate. Since launch, our SEO rating, lead generation, and capture processes have all seen a marked improvement. We're excited to continue to use this platform to build and engage with our audience.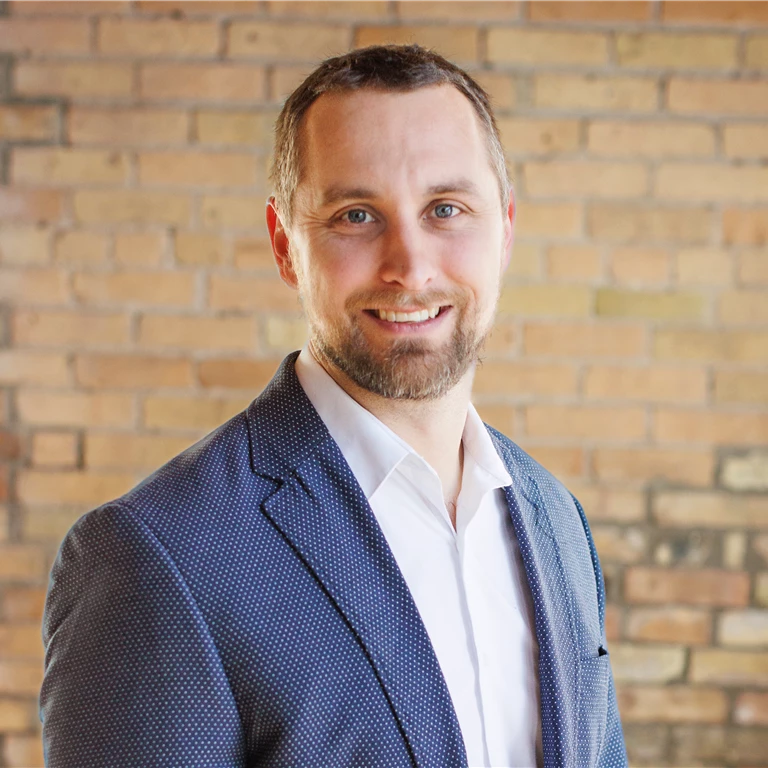 KNVEY Enhanced Hartman Homes SEO Site Performance to 99%
Ready to grow your business with KNVEY Sites, the lead generation-focused CMS for easier capture processes?