A KNVEY Sales Portal Experience
Trane implemented a sales enablement application with KNVEY Portals to help their sales teams educate leads and win new projects. This app fosters collaboration among sales teams, breaking down silos and encouraging knowledge sharing. Sales personnel, both new and experienced, are now equipped with a streamlined, self-service source of sales references and insights.
Inspiring Customer Confidence with KNVEY Portals
Trane, a renowned leader in heating, ventilation, and air conditioning systems, has a long-standing legacy of success. But, their celebrated accomplishments were scattered across various platforms and paper trails, making it hard for their sales teams to leverage these valuable resources during the sales process. Trane needed to centralize their sales enablement materials in one source. So, with KNVEY Portals, they implemented a sales portal solution that revolutionized how their teams engaged with their leads and closed deals.
What Challenge Did Trane Face?
Better Data-Driven Insights and Customer Engagement
KNVEY Portals Helped Trane Elevate Sales Performance
KNVEY Portals became the backbone of Trane's sales strategy, providing an intuitive platform for sales teams to inspire customer confidence and articulate the value their solutions offered.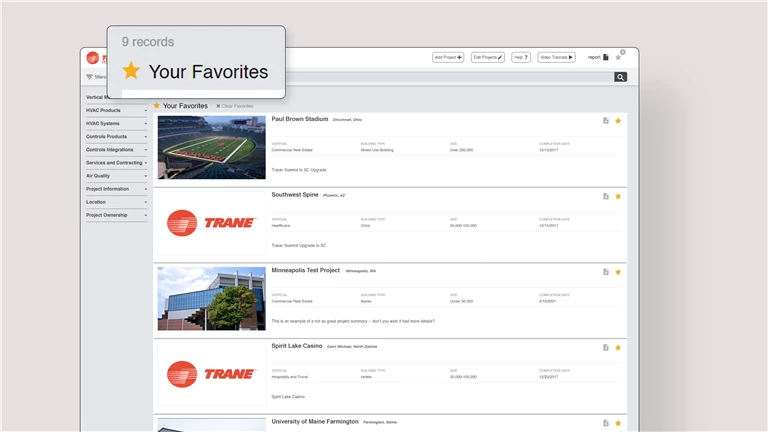 Favoriting of Project Records
With KNVEY Portals, Trane's sales teams can easily favorite specific project records, allowing them to quickly access and reference important information during client interactions. This feature enhances efficiency and ensures that sales representatives have immediate access to the most relevant and impactful content.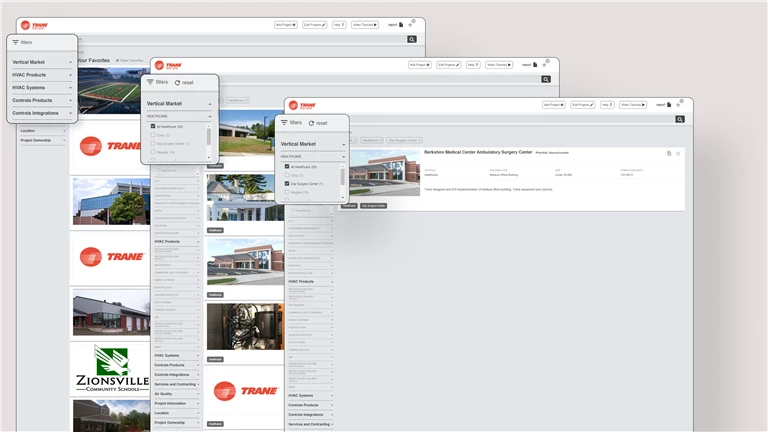 Custom Filters
KNVEY Portals offers robust custom filter functionality, enabling Trane's sales teams to refine and narrow down their search results based on specific criteria. This empowers sales representatives to quickly find the most relevant projects and resources to meet the unique needs of their leads.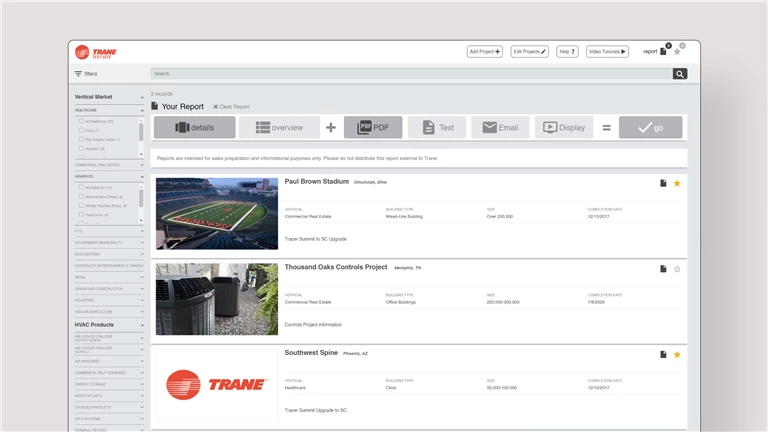 Creating and Sharing Reports
KNVEY Portals allows Trane to generate custom reports with lists of relevant projects in KNVEY Portals. The ability to share these reports with individuals outside of the Portal facilitates collaboration and data-driven decision-making across different teams and stakeholders.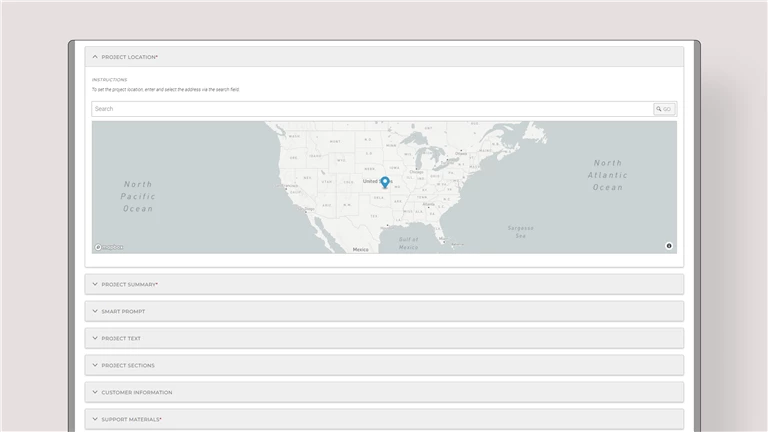 Geodata and Mapping
The integration of geodata and mapping capabilities within KNVEY Portals provides Trane's sales teams with a visual representation of project locations. This feature allows for better geographic understanding and enables targeted sales strategies based on specific regions or customer preferences.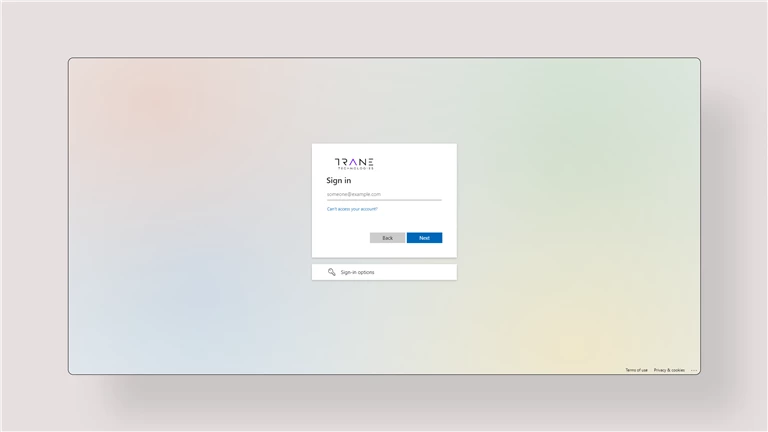 Single Sign-On Integration
KNVEY Portals seamlessly integrates with Trane's single sign-on (SSO) system, ensuring secure user access and authentication. This integration streamlines the login process for sales representatives, eliminating the need for separate login credentials and enhancing overall system security.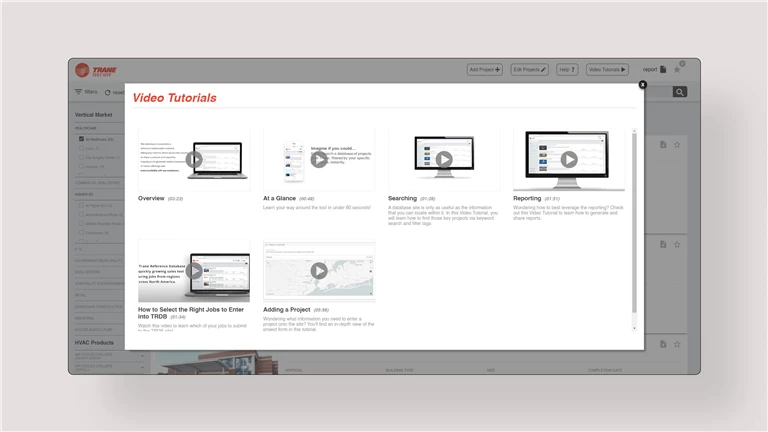 Video Training
The Trane portal features a dedicated tab that provides custom video training resources. These resources aim to inform users on how to effectively utilize the tool and even guide them on adding their own projects to the system. With these training videos, users can enhance their understanding of the Trane portal and leverage its full potential, ensuring a seamless and efficient experience.
It was easy to adapt to new product requirements as they became apparent through market research. KNVEY allowed for the easy outsourcing of product/platform development to connect internal stakeholders with project references in a streamlined, self-service manner.