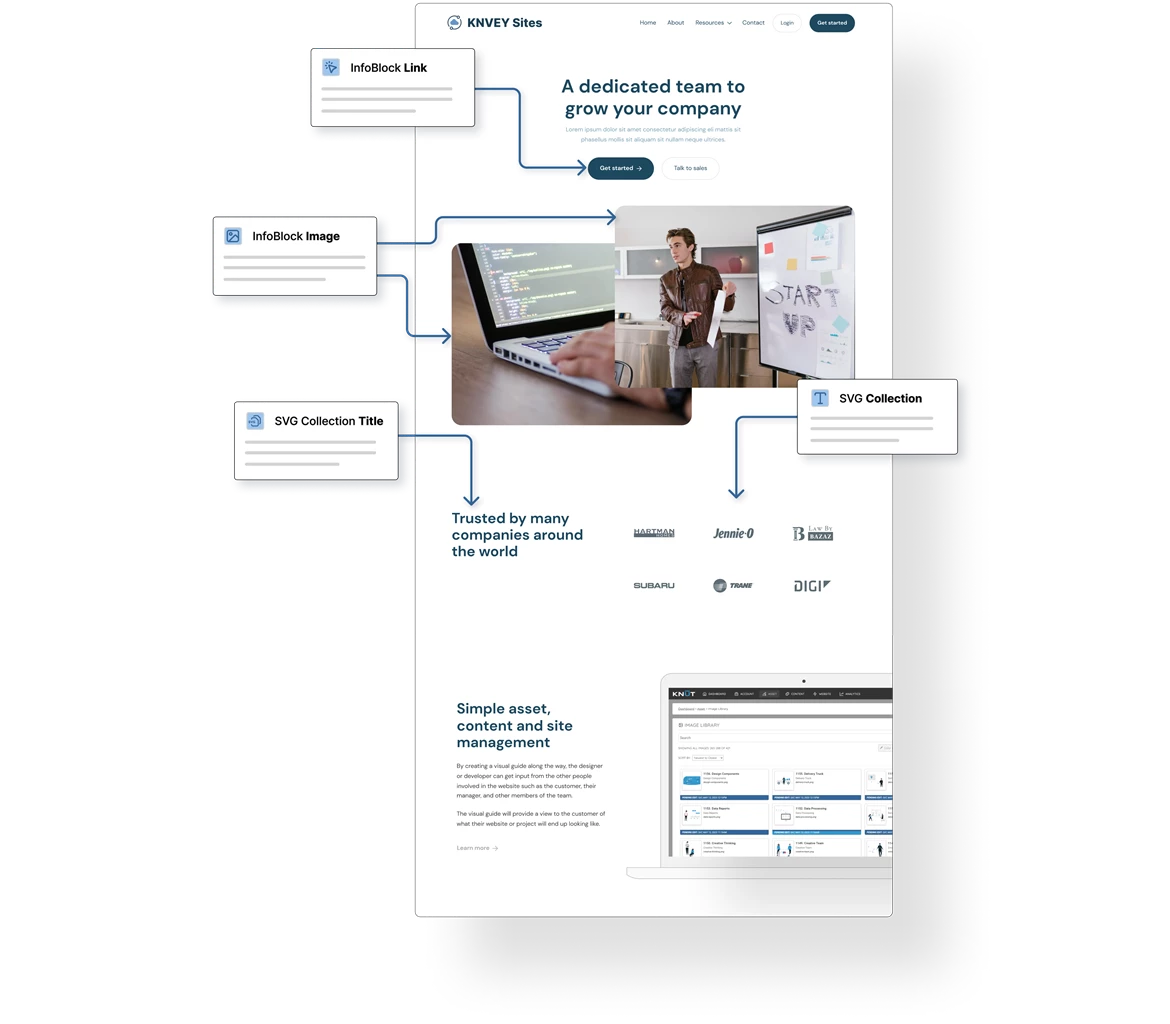 KNVEY Sites
Forget the days of hassled manual coding and technical complexities! From seamless content collaboration and version control to robust security measures and advanced SEO capabilities, KNVEY Sites CMS provides everything you need to build your company's digital presence in one centralized platform.
Made for Marketers & Creatives, Driving Business Growth
Are you tired of dealing with communication breakdowns when it comes to managing your website? This advanced web content management platform is specifically designed to foster collaboration and enhance the website control process across your organization. With KNVEY Sites, your marketing, sales, IT, and content teams can easily work together to create and manage your company sites.
Where Innovation Meets Simplicity
Your All-in-One Solution for Unforgettable Web Experiences
KNVEY Sites is a headless CMS, meaning it decouples the front-end presentation layer from the back-end content management system. This approach offers unmatched flexibility and scalability, allowing you to deliver content seamlessly across all your business' channels.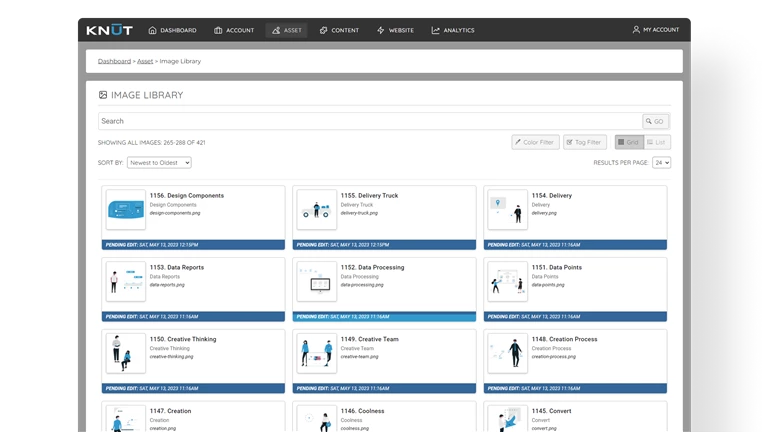 Asset Management
KNVEY Sites simplifies asset management by providing a centralized system for organizing and utilizing digital assets such as images, videos, and documents. With features like tagging, categorization, and version control, businesses can efficiently manage their assets, saving time and improving content management workflows.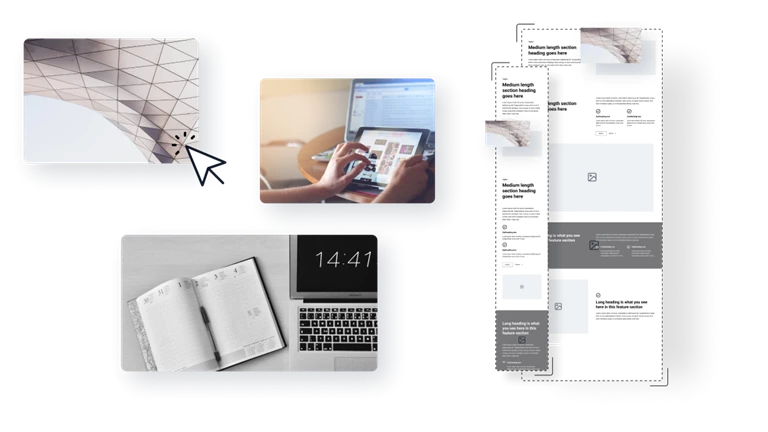 Content Management
With the advanced content management and creation features of the KNVEY Sites CMS, you have the no-code tools you need to create and curate your website content, with articles, products, projects, features, and services. Quickly generate ideas with KNVEY's Smart Content AI and easily roll-back changes with versioning.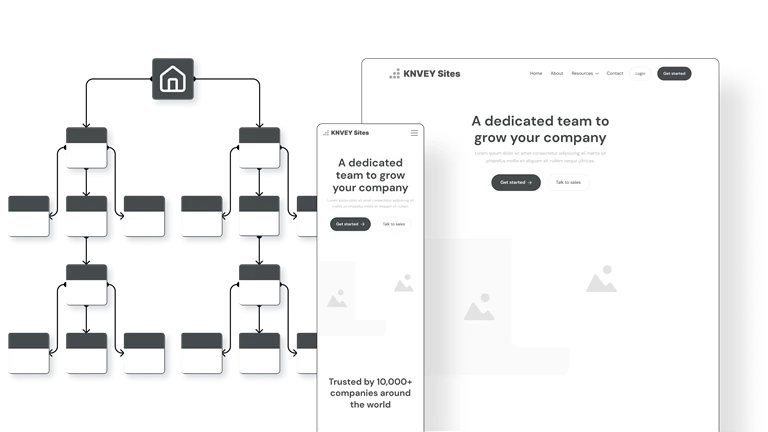 Site Management
KNVEY Sites offers a robust and flexible framework that allows you to create and customize your site's layout, design, and functionality. The template management system enables you to easily apply and update templates across your site or specific sections, ensuring consistency and efficiency.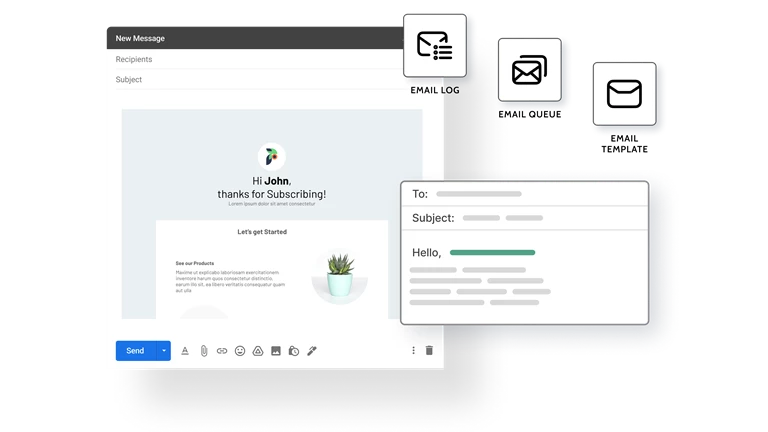 Lead Management
KNVEY Sites helps you effectively capture, track, and nurture leads to drive conversions and grow your business. From contact forms to subscription forms, you can create forms tailored to your specific needs. Then, nurture leads with automated email marketing campaigns, using built-in email marketing tools to send personalized and targeted messages to your leads, delivering relevant content and driving engagement.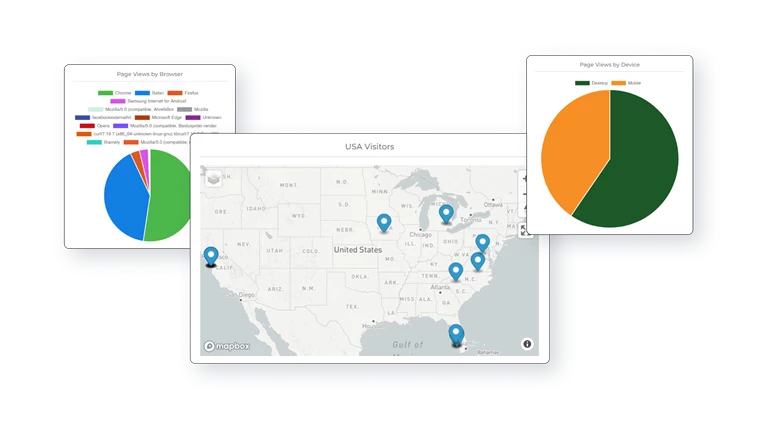 Performance Insights
Dive into user profiles, geographical data, and device information to tailor your content and marketing strategies to specific audience segments. Identify high-value customer segments and create personalized experiences that resonate with their needs and preferences.
Why Will Your Team Love KNVEY Sites?
It's the Future of Content Management

KNVEY Sites allows you to schedule the publishing of your content in advance. You can specify the date and time for content to go live, enabling you to plan and automate your content release strategy. This feature is particularly useful for time-sensitive promotions, announcements, or blog posts.
KNVEY Sites allows you to curate and showcase your brand's story in a compelling and cohesive manner. It provides a platform to create and distribute engaging content on your site that aligns with your brand's values, mission, and messaging.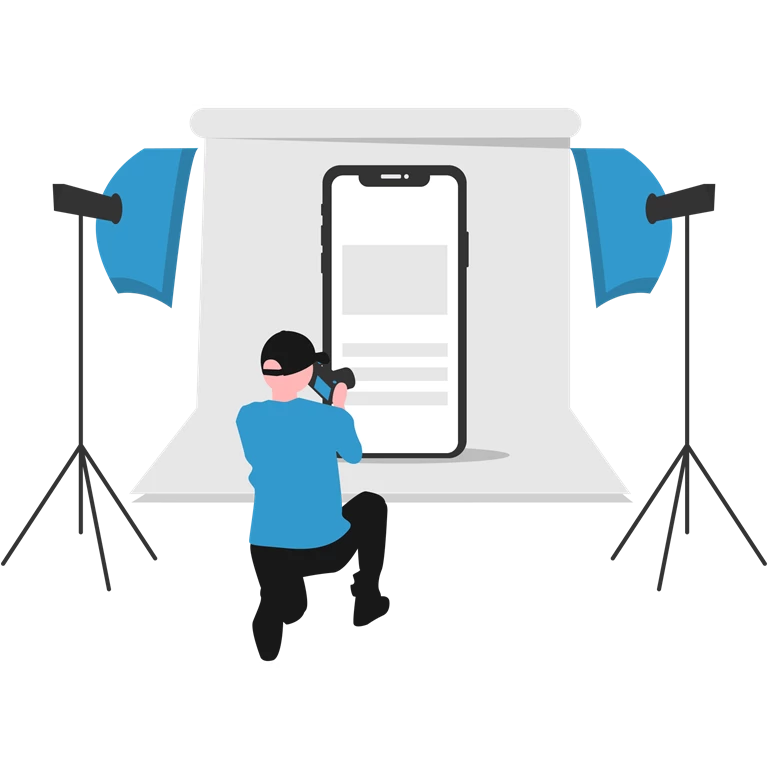 Don't Settle for Less with Your CMS
KNVEY Sites empowers you to efficiently create, manage, and optimize your content and build a better overall digital experience.