A Customer Support Experience
Digi is now providing users with a customer support experience that is faster, smoother, and easier than ever before. With KNVEY, Digi gives their partners and sales teams the necessary tools to reach and engage every audience with confidence.
Need to Cut Clicks and Improve Your Customer's Self-Service?
At Digi, customer satisfaction is a top priority. When faced with the challenge of replacing a seasoned digital management process, Digi was determined to find a way to provide its customers with a top of line level online customer experience. Today, Digi delivers interactive tools with KNVEY Portals and Sites to provide users with fast access to information and the ability to facilitate self-service and receive instant customer support.
Digi was tasked with overcoming enterprise obstacles:
How KNUT helped Digi create a self-service support experience for their customers.
Easily Providing Prompt Support and Closing More Sales
Digi offers customer and partner portals, making it simple for both customers and partners to find the support they need. And, their support site is always fresh, thanks to the speedy update process in KNVEY.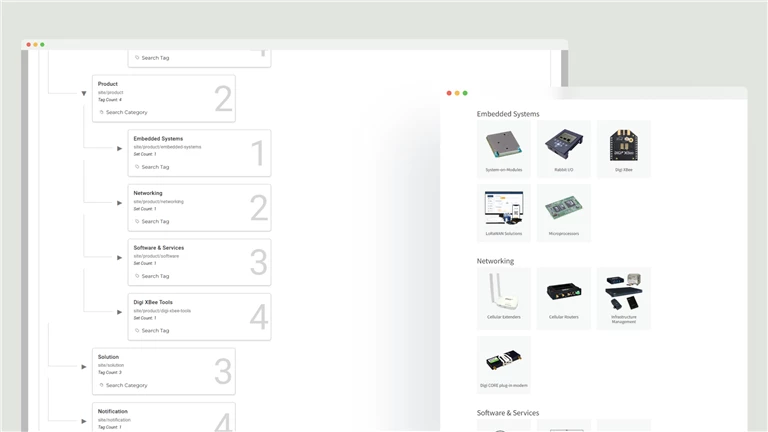 Centralized Content Management
The KNVEY platform is a fantastic solution for the Digi team to provide their users with the latest and greatest support information. With KNVEY, the website and portals are always up to date, without the help of a developer. This eliminates any delays or gaps in sharing their data, resulting in an exceptional customer experience.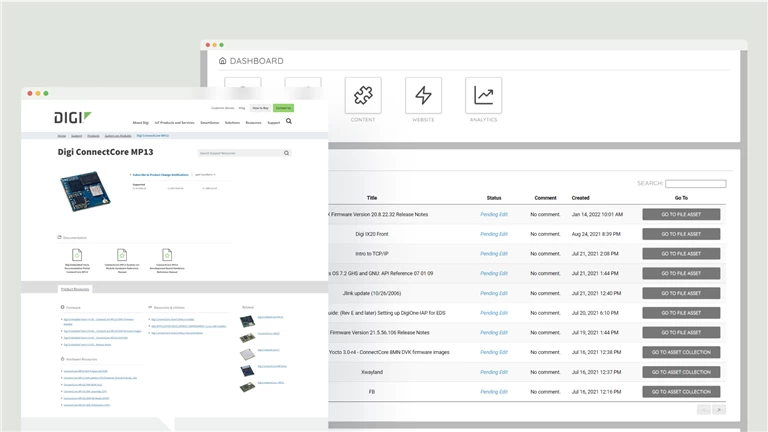 Workflow System
The KNVEY automated workflow makes sure that the right experts are always involved in approving content. It sends the content to the right team members for editing, approval, or publishing. This workflow helps the Digi team work together cohesively from creating the content to reviewing it.
Content Collections
Digi is changing the way they help their partners and customers. The KNVEY asset collections make it easy for Digi to configure and share packages of information. This feature benefits partners by enabling them to highlight the advantages of Digi's product lines. And customers can find the support assets they need to fix any issues they may encounter with their Digi products. These asset collections give Digi's partners and customers the right resources quickly and easily.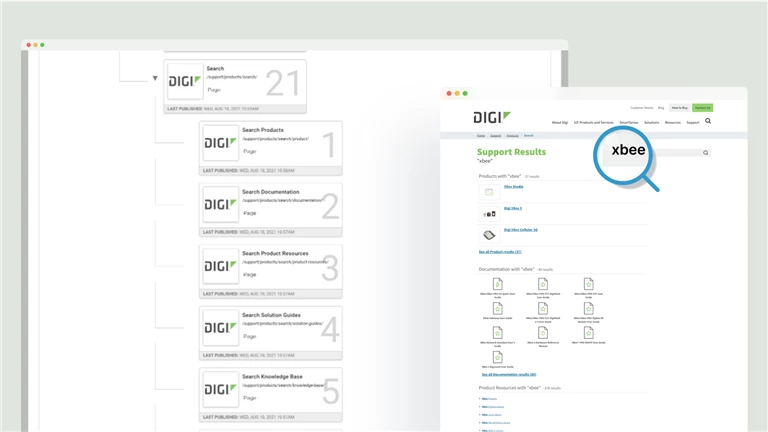 Keyword Search & Filters
Digi has made big improvements to the way users search and find assets with the KNVEY platform. Instead of aimlessly searching, users can now filter and search on the Digi Support Site to find what they need. The website is easy to navigate, making it faster and easier for users to locate the right asset in less time than ever before.
Digi had a big challenge of organizing many digital assets across different web applications. To solve this, they started using KNVEY as a digital asset management platform. With KNVEY, Digi can organize and manage sales, marketing, support, and product management assets all in one place. This makes it simple to search, manage, and use their assets in multiple web applications.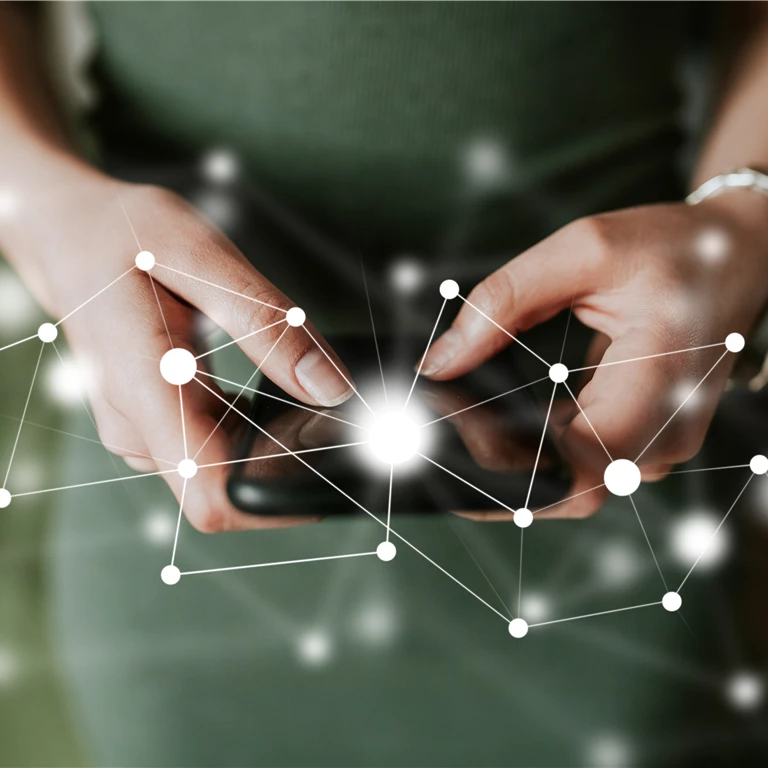 Managing Thousands of Assets?
Digi is always looking for an innovative edge and partnered with KNVEY to simplify their vast library of assets.